Welcome to the NEIGHBORHOOD!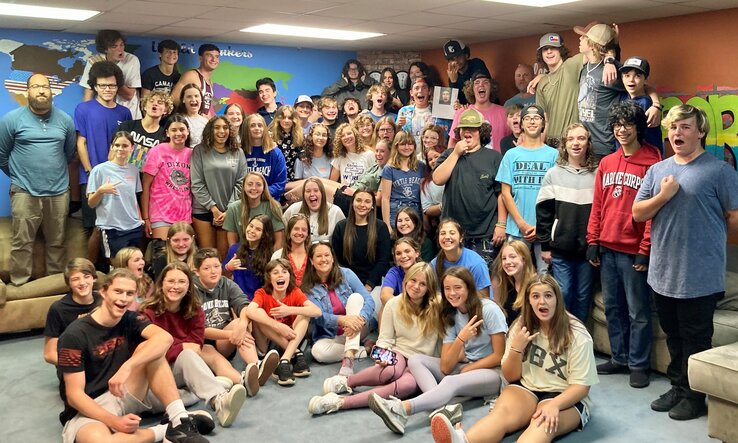 6th - 12th Grades
The Youth meet every Wednesday night at 6:15 pm
Students may arrive as early as 6:15, and hang out afterwards till 8:45.
6:15-7:00 is Gym time where we fellowship and play games. At 7:00, we're in the sanctuary for announcements and Praise & Worship. After that, we split into 3 groups (6th & 7th grades, 8th & 9th grades, and 10th-12th) for our lesson which is enriched by God's Word. We end at 8:15. Snacks provided!