Steve and Jane Allen
Pastors Steve & Jane Allen have served as pastors in Sneads Ferry since January of 2004. Pastor Jane serves as our part-time Minister of Worship as well as the full-time Director of the Daycare. Pastor Steve serves as Senior Pastor and Chair of the Leadership Council.
Both Pastor Steve & Jane graduated with their BA degrees from Warner Southern College in Lake Wales, Florida where they met and were married. Later Pastor Steve earned his Master of Divinity from Anderson School of Theology and Jane earned two Masters from Butler (Music Education) and Christian Theological Seminary (Church Music) in Indiana. In 2010 and 2012, respectively, they earned their Doctorates of Ministry at Anderson School of Theology. They have two grown children, Sarah and Joshua, one grandchild, Lilly and a black cat names Sqeak.
They love living and ministering in Sneads Ferry!
If you have any questions, please feel free to call, text, or email Pastor Steve at
910-358-9941, pastorsteveallen@gmail.com.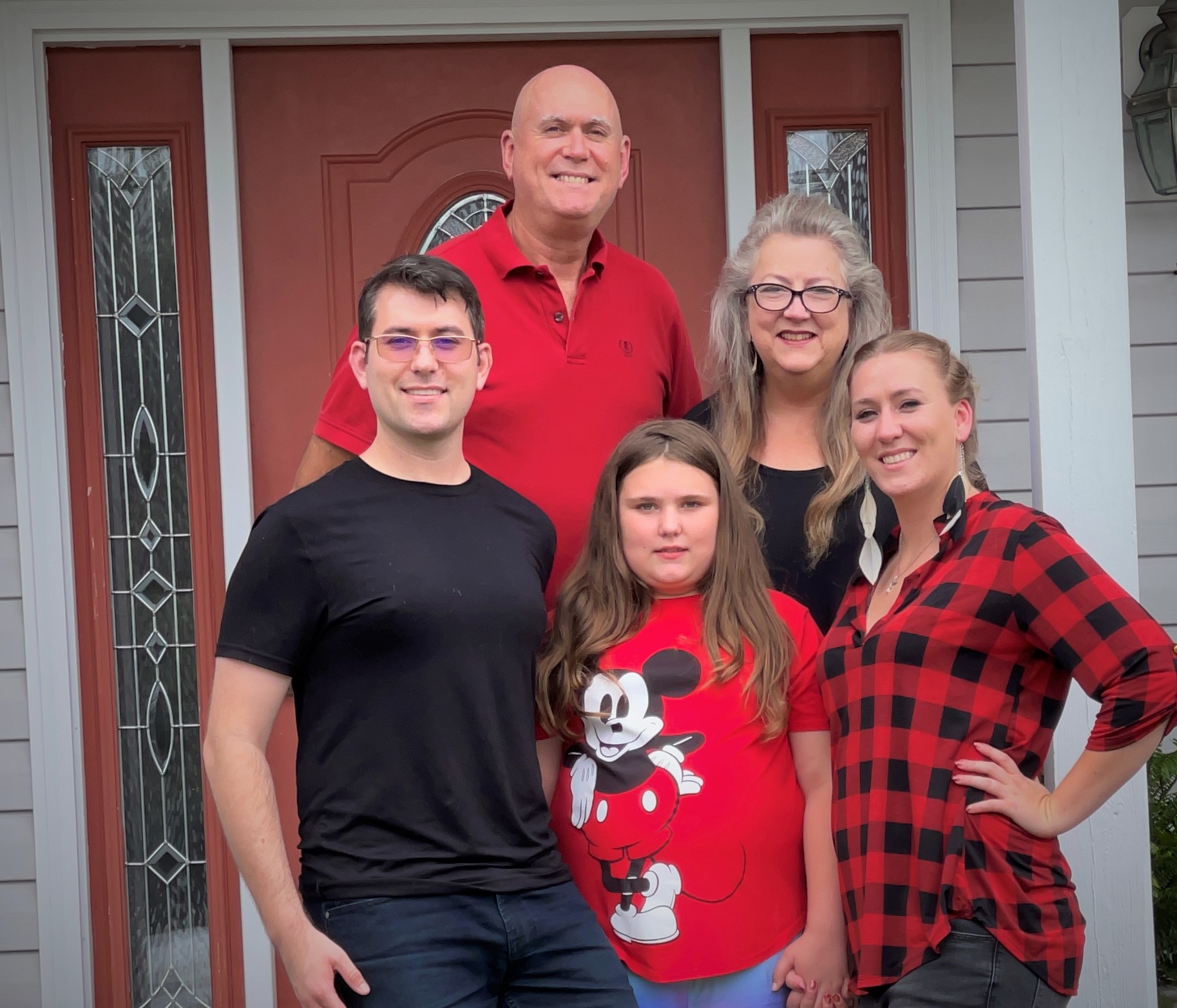 Joshua, Steve, Lilly, Jane and Sarah Allen
Angie Kornacki
NRCC is thankful to introduce our Full-time Youth Director Angie Kornacki. After five years of faithful volunteer service to NRCC, the congregation approved Angie to this ministry on August 19, 2018. The congregation has since brought her on full-time! We are truly blessed to have a leader of her caliber serving the youth of our area.
To learn more about our ministry with youth check out the "Youth Group" link above or go to their Facebook at The Neighborhood John 1:14.
If you have any questions, please feel free to call, text, or email her at
910-330-9509, angiegetsemail@yahoo.com.