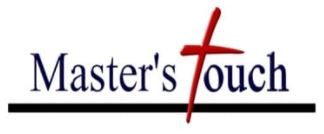 The Master's Touch is a nonprofit ministry organized by the churches of Sneads Ferry for the purpose of meeting the needs of those in crisis in the Name of Jesus Christ.
To Volunteer call 910 741-0023
Or click here for the
Volunteer Form for The Master's Touch.
Please print, fill out and return to
The Master's Touch at 1950 NC Hwy 172 Suite A, Sneads Ferry, NC.